Carry On Guides
Carry On Guides is a not-for profit variety theatre production staged annually by members of the Girl Guide Association in South Australia.
Our cast is made up of approximately seventy girls aged seven and above.
To our knowledge, we are the only "all-Guide" show in the Southern Hemisphere!
About Us
Welcome to Carry On Guides
Carry On Guides is the only Guide "all girl" variety/revue style show in the Southern Hemisphere. Our aim is to promote Guiding whilst presenting an annual entertainment production. Girls experience stage presentation, gain confidence, make friends, learn skills and have fun!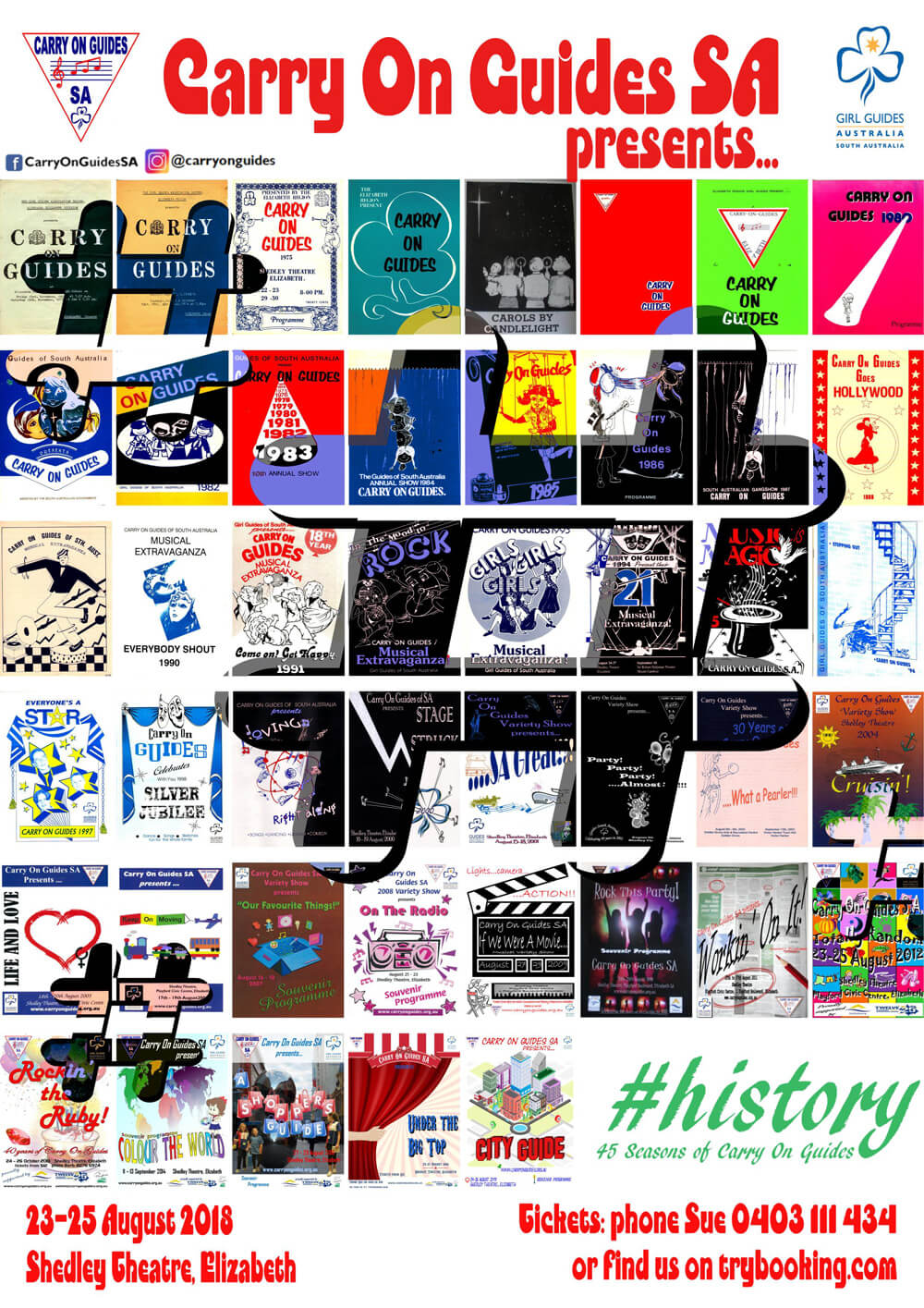 Ticket Bookings
Tickets are available now for our show dates as follows:
Thursday 23rd August at 7.30pm
Friday 24th August at 7.30pm
Saturday 25th August at 1.30pm and 8pm
All shows performed at the Shedley Theatre, Elizabeth.
Contact Sue on 0403 111 434 for tickets, fill out a booking form, or book online at TryBookings.com.au
Celebrate 45 Years of COG in 2018!
We're celebrating our 45th birthday by checking out what's happened in the world since we started in 1973… come along for the ride!!
This year's show was called #HISTORY and checked in on a whole lot of significant events and trends of the past 45 years. Lots of memories, lots of laughs, and even a peek into the future.
With over 60 Guides on-stage, and 2 hours of amazing music and sketches, we had a great time!
Thanks for joining us for our 2018 Season, we'll see you back at the Shedley Theatre (or in the Cast or Crew) in August 2019!
Follow us on Facebook and Instagram!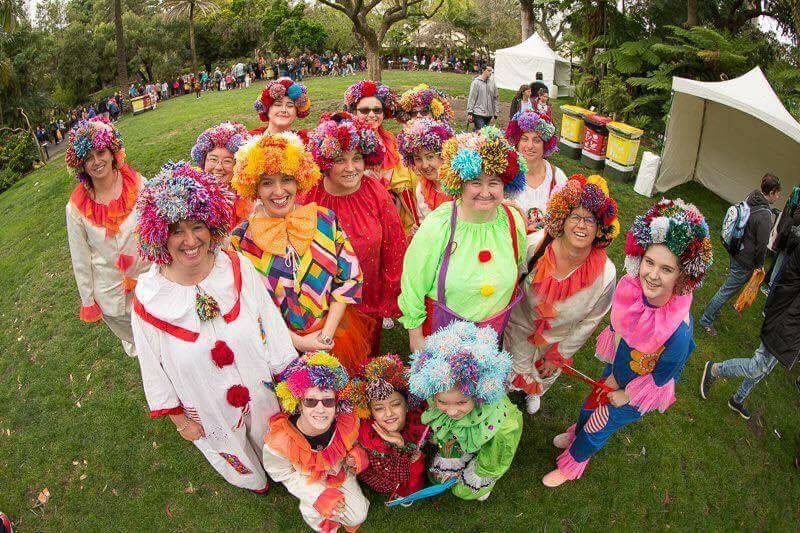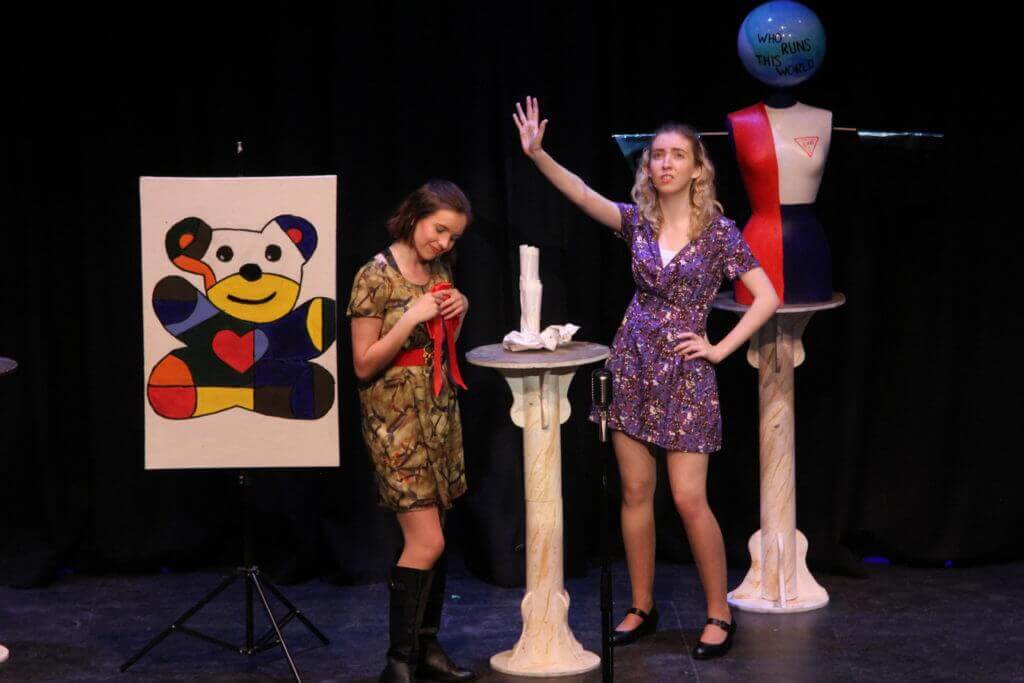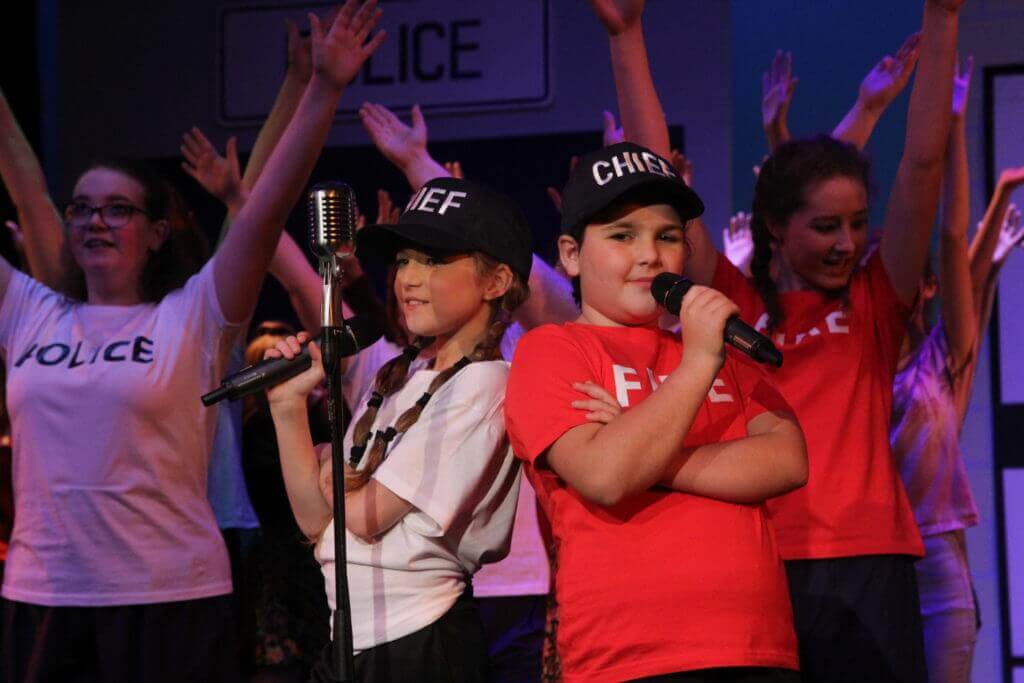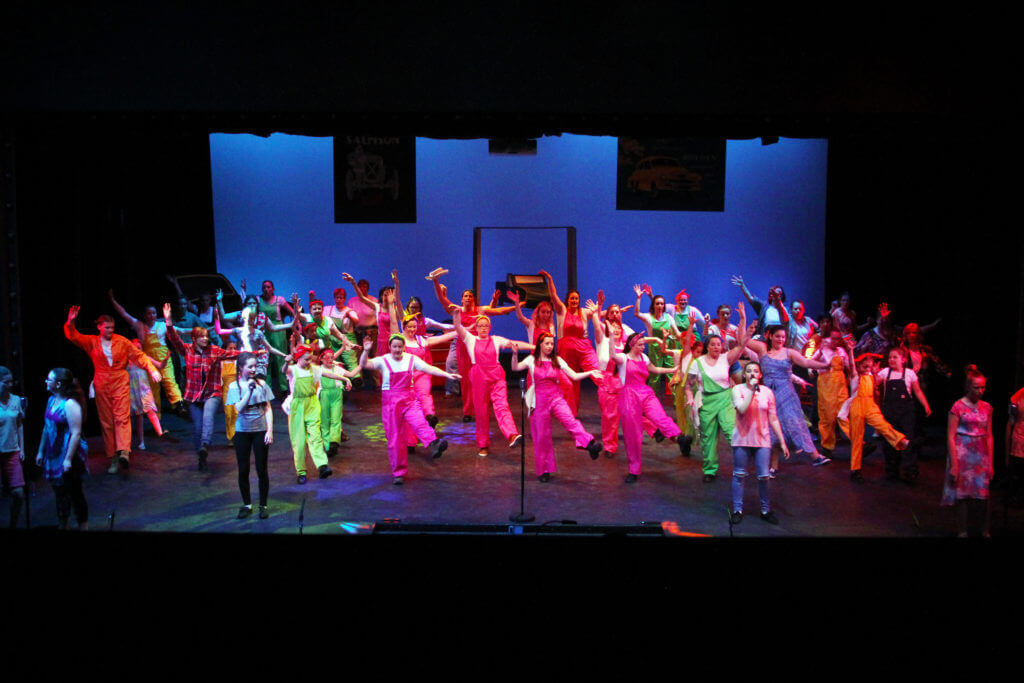 A Special Thankyou to Our Sponsors
Save the date!
Shedley Theatre, Playford Civic Centre
Thursday 22nd August 2019 - 7.30pm
Friday 23rd August 2019 - 7.30pm
Saturday 24th August 2019 - 1.30pm & 8pm